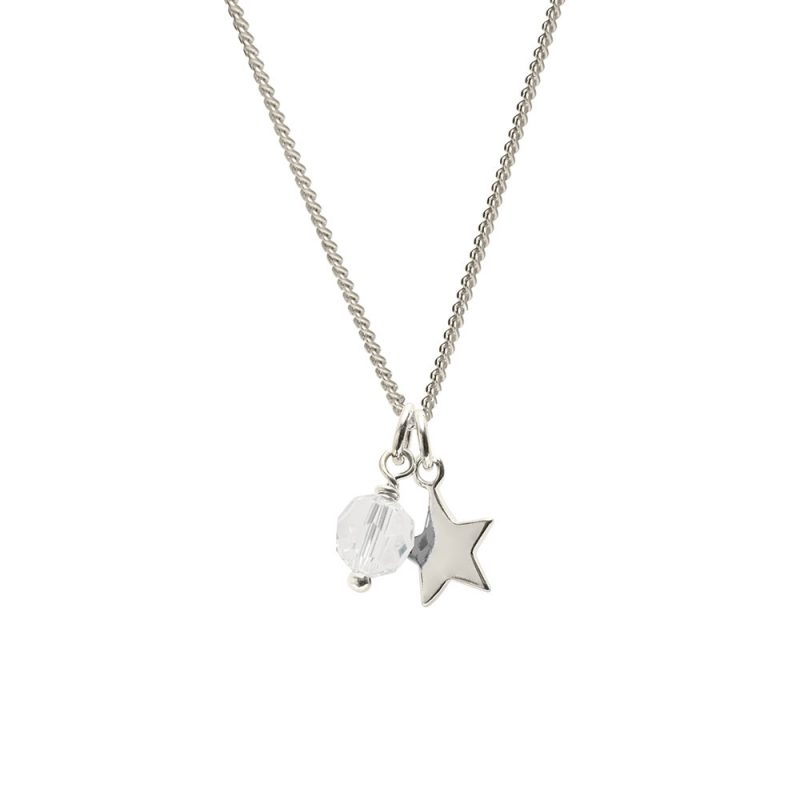 If you are lucky enough to be born in April, then the diamond is your birthstone.  Although I love pearls, I also quite like diamonds too! They are said to be the most prized gemstone of all.  Diamonds are also the hardest gemstone and can only really be cut with another diamond.
Historically, they first became a popular in India, when the Moghuls and Imperial Colony found they could easily mine them from deposits along their three major rivers.  Today, the diamond is a very popular choice for the stone in an engagement ring.
Less expensive alternatives are crystals and Cubic Zirconia, as both still sparkle and dazzle just like the real thing!
www.bibaandrose.co.uk/silver-birthstone-pendants