I've just spotted this fabulous feature about Biba & Rose on The Little Wedding Space blog …it's great to be part of such a brilliant venture in Bristol from February 6th until 28th …so make sure you call in 🙂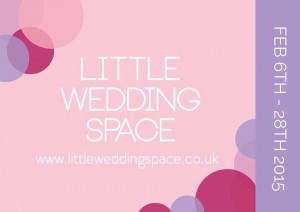 *     *     *     *     *     *     *
If you're looking for beautiful wedding jewellery, designed and made in Britain, then Biba & Rose is the answer.
With eight years experience in the jewellery industry, Biba & Rose specialises in designing freshwater pearl and silver jewellery. Each commissioned piece is designed and created by Rosemary Griffin from her workshop, in a small Cotswold village just north of Bath.
"I love making bespoke pieces for weddings, knowing that I will be a part of a bride's very special day. A piece of my jewellery will be 'walking' up the aisle with the bride!"
Precious pearls
Whether going for a classic or contemporary look, Biba & Rose can help brides achieve their dream. And it doesn't have to cost a fortune either – their superb selection of necklaces, pendants, bracelets and earrings is both beautiful and affordable.
"I can make a special commission for each bride – something that we can design together, something that will be totally unique. Freshwater pearls, which also come in a range of soft hues, make a lovely gift for bridesmaids. They are a beautiful natural accessory."
Over the recent years, Biba & Rose has seen a rise in the demand for good quality, handmade jewellery for weddings.
"My business is going from strength to strength, with an increase in the number of new customers. But the greatest compliment is the large number of returning customers that I have, so I think I must be doing something right!"
For a chance to see  the Biba & Rose designs on display, visit the Little Wedding Space from 6- 28February and check out the website: www.bibaandrose.co.uk
http://littleweddingspace.co.uk/lws-suppliers-biba-rose-2/
*     *     *     *     *     *     *