For Biba & Rose, this time of year is full of Agricultural Shows and Country Fairs; setting up an individual trade stand or exhibiting inside a marquee or pavilion, depending on the event.
Last year was a story of muddy fields and water-logged events.  We spent a fair bit of time up to our knees in mud, before being towed off fields by very helpful tractor drivers!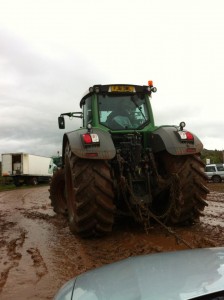 This year has been very different so far.  It started with a scorching May Bank Holiday Weekend for the North Somerset Show and the heat wave returned for the Cotswold Show.  The announcers were constantly reminding people to drink lots of water and stay in the shade. 
August and September are very busy months.  I have just returned from Gatcombe Festival of Eventing and am now on my way to Cornwall, then back again to exhibit at the Gillingham & Shaftesbury Show in Dorset, the Mid-Somerset Show and the Monmouth Show.
It can be quite an exhausting process – early starts, often a lengthy drive and then setting up the stand, but I really look forward to each event.  They offer a great opportunity to meet new people, see existing customers and find out what people are looking for, so that I can offer a personal bespoke service.
A list of the events where Biba & Rose jewellery can be found is on www.bibaandrose.co.uk/events