Those of you who have seen my designs will know that I specialise in freshwater pearls and sterling silver jewellery, but to compliment my range I also use the beautiful Venetian glass from Murano.
"Murano's reputation as a centre for glass-making was born when the Venetian Republic, fearing fire and destruction of the city's mostly wooden buildings, ordered glass-makers to move their foundries to Murano in 1291"
I believe that it is truly the most beautiful glass in the world!  I use Murano Glass heart shaped beads, lined with sterling silver or gold and then add them to pearl necklaces and bracelets.  I also make them into earrings and pendants using the most exquisite colours.
Each season I find exciting new colours and this year is no exception.  There is the addition of a beautiful turquoise colour pendant and an aqua, green and white heart, both ideal for your summer wardrobe … https://www.bibaandrose.co.uk/shop/murano-heart-pendants/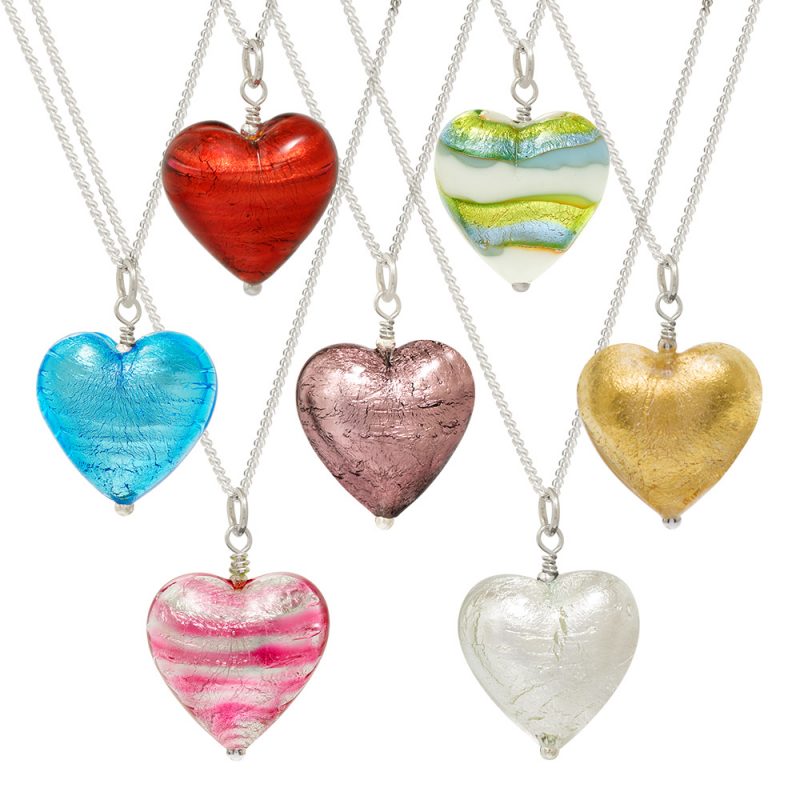 I have also added a new set of pearl jewellery including a necklace, bracelet and earrings with gold-lined hearts, which would be perfect bridal jewellery to compliment any wedding dress.